A man's library is a sort of harem. — Ralph Waldo Emerson
I have always imagined that Paradise would be a kind of library. — Jorge Luis Borges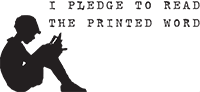 Contributors:
¿Quién es esa chica?
Okjol
| Bookporners Reading Recommendations |
Original and submitted posts
| List of Authors on Tumblr |
10 Books That Have Stayed With You |
on Facebook |
Bookish Artists on Tumblr |
Ask |
Submit
July 30, 2014
July 30, 2014
via harrisonmania:

French photographer JF Rauzier has used his imagination to digitally construct "ideal libaries" from countless layers of his photographs. 

Consisting of stunning, repetitive architectural elements, Rauzier's libraries are spectacular, surreal and ooze unapologetic grandeur. 

Most of these massive imaginary libraries are stuffed to the brim with books, but if you look closely at them, you will discover the people milling between the floor-to-ceiling shelves. 
July 30, 2014
July 30, 2014
(Source: palebutterflies, via tamerlian67)
July 30, 2014
July 30, 2014
In honour of Faerieworlds, here are gnomes.
July 30, 2014
July 30, 2014
The Betta Splendens Mermaid
July 30, 2014
July 30, 2014
(Source: booksquotescoffee, via lumenstar)