A man's library is a sort of harem. — Ralph Waldo Emerson
I have always imagined that Paradise would be a kind of library. — Jorge Luis Borges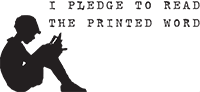 Contributors:
¿Quién es esa chica?
Okjol
| Bookporners Reading Recommendations |
Original and submitted posts
| List of Authors on Tumblr |
10 Books That Have Stayed With You |
on Facebook |
Bookish Artists on Tumblr |
Ask |
Submit
August 28, 2014
My night in a nutshell 
August 28, 2014
personal significance mixed with chronological

Stacked for space, genre, alphabetical by author, special shelf for personal meaning. I don't fuck around with my book organization.

Mine are sorted by theme; there's a shelf for my collection of old books, a shelf for my massive collection of Holmesiana, a shelf for comics, a shelf for my Garth Nix (of which I have a great many), a (section of) a shelf for Tolkien etc. Within those sections things are just put wherever with the exception of the Holmesiana, which is chronological.

The manga collection, however, IS sorted alphabetically by title, as is the DVD collection.

People organize their books? er…um I mean I organize my books all the time. 

L has all our books organized throughout the house by genre and then generally by author. And feigenbaumsworld, she will likely be so horrified by the thought of unorganized books that she'll be on her way down as soon as she reads this.
August 28, 2014
by patrickleger:

This was a book cover I worked on with designer David Pearson for the Pushkin Press. I didn't have a chance to read the book and only had about 5 days to do the cover, but it turned out nice. There were two rounds of sketches, the first ranging from snowy mountains, crystal formations, and winding paths; to the final round being narrowed down to just a snowy trail. The design also stipulated no figures and one color, but those kind of design constraints are helpful on a job with a tight deadline. 
August 28, 2014
August 28, 2014
On the top of the world
 (at Sacre Coeur, Montmarte)
August 28, 2014
| | |
| --- | --- |
| me: | *owns 264 unread books* |
| me: | *buys 17 new books* |
| me: | *rereads harry potter* |
August 28, 2014
Thumbelina 

<Thumbelina series> is personal project for Hans Christian Andersen's classic fairy tale 'Thumbelina' using Korean folk painting 'Minhwa민화' style. 
 The objective of <Thumbelina series> is combine East and West, old and new.
Characteristic of Minhwa is blank space and flat figures. For <Thumbelina series> project, such features were illustrated and digitized. Minhwa's figures(such as rock, water, fish, flower, Etc)are mythical symbol of wishing good luck, happiness and long life. This figures were used to illustrate the fairy tale story.
August 27, 2014
Posti belli dove leggere:la panchina del lettore, casa dei miei, Calabria - the readers'bench in my childhood house in Calabria 
August 27, 2014
Reading and tea in the park.
August 27, 2014
(Source: bberrycake)