A man's library is a sort of harem. — Ralph Waldo Emerson
I have always imagined that Paradise will be a kind of library. — Jorge Luis Borges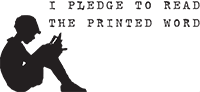 Contributors:
¿Quién es esa chica?
Okjol
| Bookporners Reading Recommendations |
Original and submitted posts
| List of Authors on Tumblr |
10 Books That Have Stayed With You |
Ask |
Submit
March 12, 2014
(via sensual-sentiments)
March 12, 2014
March 12, 2014
I went to a market today in midtown and met a girl who was selling her poems. You pick your topic and price and she writes you a poem on the spot. The girl before me traded her favorite drawing pen for a poem. I traded $3 for a poem about traveling. 
(via jvsxn)
March 12, 2014
March 12, 2014
Trinity College Library, The Long Hall By Beth Kirby
(Source: afineandprivateplace, via scamanders)
March 12, 2014
(Source: bookpatrol)
March 12, 2014
(Source: jvsxn)
March 12, 2014
I took this photo back in November after finishing a book called Allegiant, lets just say it affected me deeply. I kept thinking about why the ending hurt so much as it seemed silly to feel for people who hadn't even existed, in the end I realised it hurt because it mattered. The main character gave me strength and made me feel like I could take on anything, I'm grateful for that and I'm grateful for the fact that books exist otherwise I don't know where I'd be.

(The silhouette is of Chicago which relates to the trilogy)
March 12, 2014
― Fernando Pessoa, The Book of Disquiet
March 12, 2014
"The illiterate of the 21st century will not be those who cannot read and write, but those who cannot learn, unlearn, and relearn."
— Alvin Toffler, Future Shock (via bookmania)