A man's library is a sort of harem. — Ralph Waldo Emerson
I have always imagined that Paradise will be a kind of library. — Jorge Luis Borges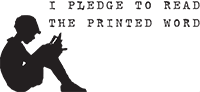 Contributors:
¿Quién es esa chica?
Okjol
| Bookporners Reading Recommendations |
Original and submitted posts
| List of Authors on Tumblr |
10 Books That Have Stayed With You |
Ask |
Submit
March 6, 2014
xxxlheart: 10 books that have stayed with you

Not pictured:  The Neverending Story by Michael Ende
March 6, 2014
(Source: bunnyhepburn, via bunnyhepburn)
March 6, 2014
Always a good start to a work of fiction.
March 6, 2014
March 6, 2014
Martine Franck reading, by Henri Cartier-Bresson.

submitted by les-sept-couleurs
March 6, 2014
As I gazed up in the vegan cafe and saw my girl reading a copy of Alan Dean Foster's OUTLAND, I realized in that moment, "This is porn. This is total Don Roff Porn." SNAP! 
March 6, 2014
March 6, 2014
"Be as careful of the books you read, as of the company you keep; for your habits and character will be as much influenced by the former as by the latter."
— Paxton Hood (via soldierofink)