A man's library is a sort of harem. — Ralph Waldo Emerson
I have always imagined that Paradise will be a kind of library. — Jorge Luis Borges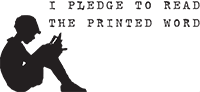 Contributors:
¿Quién es esa chica?
Okjol
| Bookporners Reading Recommendations |
Original and submitted posts
| List of Authors on Tumblr |
10 Books That Have Stayed With You |
Ask |
Submit
July 23, 2014
July 23, 2014
A book you were asked to read for school: A Separate Peace by John Knowles.

"It was hard to remember in the heavy and sensual clarity of these mornings; I forgot whom I hated and who hated me. I wanted to break out crying from stabs of hopeless joy, or intolerable promise, or because these mornings were too full of beauty for me, because I knew of too much hate to be contained in a world like this."

John Knowles
July 23, 2014
July 23, 2014
 The University of Sankoré, or Sankore Masjid is one of three ancient centers of learning located in Timbuktu, Mali, West Africa. The three mosques of Sankoré, Djinguereber Mosque and Sidi Yahya compose the famous University of Timbuktu. During the 14th -16th century, Sankore University enrolled more foreigen students than New York University today. 

The Mali Empire gained direct control over the city of Timbuktu in 1324 during the reign of Mansa Kankou Musa also known as Musa I "King of Kings". He designed and saw the construction of one of Sankore's first great mosques and the Jingeray Ber Masjid in 1327.The foundations of the previous structure were laid around 988 A.D. on the orders of the city's chief judge Al-Qadi Aqib ibn Mahmud ibn Umar. A local mandinka lady, esteemed for her wealth, financed his plans to turn Sankoré into a world class learning institution. 

By the end of Mansa Musa's reign (early 14th century CE), the Sankoré Masjid had been converted into a fully staffed Madrassa (Islamic school or in this case university) with the largest collections of books in Africa since the Library of Alexandria. The level of learning at Timbuktu's Sankoré University was superior to that of all other Islamic centers in the world. The Sankoré Masjid was capable of housing 25,000 students and had one of the largest libraries in the world with between 400,000 to 700,000 manuscripts.

Today, the intellectual legacy of Timbuktu is neglected in historical discourse. These pages of WORLD history tend to get ripped out.   . 

Learn more about the surviving manuscripts of the library of Timbuktu and its fate here.
July 23, 2014
(Source: hispine)
July 23, 2014
July 23, 2014
July 23, 2014
(via bibliolectors)
July 23, 2014
(Source: the-naughty-southern-belle, via proseandpassion)
July 23, 2014
Ten more books that have stayed with me, reading and books edition:

1. Nicholson Baker—Double Fold
2. Lewis Buzbee—The Yellow-Lighted Bookshop
3. Lionel Casson—Libraries in the Ancient World
4. Cathy Davidson—Reading in America
5. Estelle Ellis, Caroline Seebohm, Christopher Sykes—At Home with Books
6. Alberto Manguel—A History of Reading
7. Alberto Manguel—Into the Looking-Glass Wood
8. Henry Petroski—The Book on the Bookcase
9. Ezra Pound—ABC of Reading
10. Daniel Berkeley Updike—The Well-Made Book