A man's library is a sort of harem. — Ralph Waldo Emerson
I have always imagined that Paradise will be a kind of library. — Jorge Luis Borges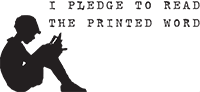 Contributors:
¿Quién es esa chica?
Okjol
| Bookporners Reading Recommendations |
Original and submitted posts
| List of Authors on Tumblr |
Ask
Submit
December 10, 2013
December 10, 2013
Oma Koti, March 1934. Martha Wendelin (Finnish. 1893-1986).

Wendelin's career was primarily in illustration work, In particular magazine cover images. Wendelin focused on home, family, and the Finnish nature and countryside. She illustrated and glorified mothers and star-eyed children, often showing them doing household chores.
December 10, 2013
A Window on the World by Sheba
December 10, 2013
(via welivethroughbooks)
December 10, 2013
(Source: habitfaitlemoine, via nakedbookshelf)
December 10, 2013
December 10, 2013
"I believe it is meaningless to speak of mandatory reading. It is like speaking of mandatory love or mandatory happiness. One should read only for the pleasure of reading."
— Jorge Luis Borges
December 10, 2013
The Reader. Yelena Bryksenkova.

Donated to the children's book art silent auction at BookExpo America. The proceeds went toward the effort opposing the censorship of children's books and authors nationwide and the promotion off the Right to Read Project and Banned Books Week.
December 9, 2013
The Readertons
December 9, 2013
One of the best books I've read to date.