A man's library is a sort of harem. — Ralph Waldo Emerson
I have always imagined that Paradise will be a kind of library. — Jorge Luis Borges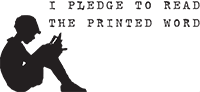 Contributors:
¿Quién es esa chica?
Okjol
| Bookporners Reading Recommendations |
Original and submitted posts
| List of Authors on Tumblr |
10 Books That Have Stayed With You |
Ask |
Submit
March 6, 2014
March 6, 2014
My meagre Sartre collection.
March 6, 2014
(via bibliolectors)
March 6, 2014
10 books that have stayed with me

Stranger Music - Leonard Cohen
Kraken - China Mieville
The Book Thief - Markus Zusak
The Crying of Lot 49 - Thomas Pynchon
The Wind-up Bird Chronicle - Haruki Murakami
He, She and It - Marge Piercy
The Handmaid's Tale - Margaret Atwood
Nineteen Eighty-Four - George Orwell
Brave New World - Aldous Huxley
Oryx and Crake - Margaret Atwood
Days of Grass - Tanith Lee

This WAS NOT EASY. I have a running list in my head that also includes Moby Dick, Glimmering by Elizabeth Hand, and Obernewtyn by Isobelle Carmody among may others but these are the first ones I thought of when I saw this meme. (Yes, I can count but I seem to have cheated when I took the picture - shhh).
March 6, 2014
Window panes with lotsa sunlight.
Gigantic world map.
Huge array of books that can go on for milesss..
My ideal space.
March 6, 2014
March 6, 2014
nypl:
The image above from NYPL's Rare Books Division is a fragment of Walt Whitman's revision of his poem "The Mississippi at Midnight," which was first published on this day in 1848 in the New Orleans Daily Crescent. 

(H/T to Book Pilgrim for sharing the poem on the Walt Whitman Archive, the finished text can be read here.)
March 6, 2014
Can I live here?
(Source: programalaesfera.blogspot.com.es)
March 6, 2014
Theological Hall of Strahov Monastery
(Source: 500px.com, via englishsnow)