A man's library is a sort of harem. — Ralph Waldo Emerson
I have always imagined that Paradise would be a kind of library. — Jorge Luis Borges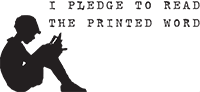 Contributors:
¿Quién es esa chica?
Okjol
| Bookporners Reading Recommendations |
Original and submitted posts
| List of Authors on Tumblr |
10 Books That Have Stayed With You |
on Facebook |
Bookish Artists on Tumblr |
Ask |
Submit
October 16, 2014
(via chroniclesofafrenchdj)
October 16, 2014
(Source: dreadlocksworld, via proseandpassion)
October 16, 2014
A Helpful Catalog of the Library of Hotel Pennsylvania by Mongibeddu
October 16, 2014
The Massachusetts harmony : being a new collection of Psalm tunes, fuges and anthems, selected from the most approved authors, ancient and modern / by a lover of harmony.

Boston : Printed for, and sold by John Norman, at his shop in Marshall's Lane, near Boston Stone, [ca. 1780]
1 score (95 p.) ; 13 x 27 cm. (fol.)
Engraved throughout.
Library's copy imperfect: t.p. and p. [4]-[5] wanting; [4] leaves of drawings and ms. hymn tunes bound inside front cover. Label on inside of front cover: William H. Jones No. 314.

———————————————————-

This copy of the Massachusetts Harmony is missing a few pages of the original content, but somewhere along the way, one or more people decided to make up the difference with some pencil and ink sketches and several lopsided games of tic-tac-toe.

Our Conservation department treated this songbook in 1987, replacing its damaged cover.
October 16, 2014
(Source: vintageanchorbooks, via bookpatrol)
October 16, 2014
Storyteller by mn'm

October 16, 2014
The Ape, The Idiot, & Other People. W[illiam] C[hambers] Morrow. Philadelphia: J. B. Lippincott Company, 1897. First edition.

This legendary collection of short fiction preserves the "morbid and peculiar" contributions to the short story genre for which Morrow was famous. Includes the author's best known tales, "The Monster Maker" and "Over an Absinthe Bottle." 
October 16, 2014
October 16, 2014
Saturday evening. I'm so tired, I've had no sleep this week, I'm just wiling away time until it's vaguely acceptable to go to bed.
October 16, 2014
Peter Haars - 1984, 1970s.
(via samo-is-a-scumbag)