A man's library is a sort of harem. — Ralph Waldo Emerson
I have always imagined that Paradise will be a kind of library. — Jorge Luis Borges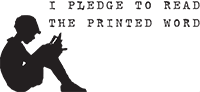 Contributors:
¿Quién es esa chica?
Okjol
Frá Sjó
Ask
Submit
January 25, 2013
30/52 Weeks - Evening lights by camille.marchand on Flickr.
December 17, 2012
John King Used Books in Detroit, MI a.k.a. Bibliophile Heaven

This four story former glove factory sits on the corner of Lafayette & the Lodge, housing an ever-changing collection of used and rare books. 

Photos by bree gant
September 6, 2012
sin título by Lottery Monkey on Flickr.
August 16, 2011
Kai

New York

June 2011