A man's library is a sort of harem. — Ralph Waldo Emerson
I have always imagined that Paradise will be a kind of library. — Jorge Luis Borges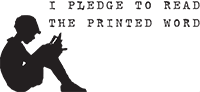 Contributors:
¿Quién es esa chica?
Okjol
Frá Sjó
Ask
Submit
April 1, 2013
"But isn't it true that an author can write only about himself?"
— Milan Kundera
January 6, 2013
Agatha Christie
December 26, 2012
December 26, 2012
"There are only three things to be done with a woman. You can love her, suffer for her, or turn her into literature."
— Henry Miller
December 26, 2012
December 26, 2012
Happy Birthday, Henry Miller!
December 25, 2012
"What really knocks me out is a book that, when you're all done reading it, you wish the author that wrote it was a terrific friend of yours and you could call him up on the phone whenever you felt like it. That doesn't happen much, though."
— J. D. Salinger - The Catcher in the Rye
December 8, 2012
One of my all time favourites, arguably one of the best writers the UK has ever produced.
October 16, 2012
HAPPY 60th BIRTHDAY TO CHARLOTTE'S WEB!

Photo of E. B. White and his wife, Katharine Angell, on their farm.  Did you know there is an audio recording of White telling the beloved story of Charlotte?

http://www.npr.org/2012/10/15/162735079/some-book-charlottes-web-turns-60
(via firstbook)
October 16, 2012
Happy Birthday Oscar Wilde!