A man's library is a sort of harem. — Ralph Waldo Emerson
I have always imagined that Paradise would be a kind of library. — Jorge Luis Borges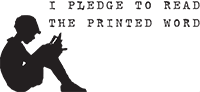 Contributors:
¿Quién es esa chica?
Okjol
| Bookporners Reading Recommendations |
Original and submitted posts
| List of Authors on Tumblr |
10 Books That Have Stayed With You |
on Facebook |
Bookish Artists on Tumblr |
Ask |
Submit
January 11, 2013
Bob Dylan and Allen Ginsberg reading "Kerouac on Kerouac" at Jack Kerouac's grave
(via cicciottella)
September 23, 2012
Hanging out with my friend, Bob Dylan.
His life is quite interesting. 
(via vonsteinmind-deactivated2013061)