A man's library is a sort of harem. — Ralph Waldo Emerson
I have always imagined that Paradise would be a kind of library. — Jorge Luis Borges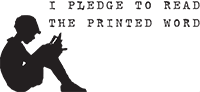 Contributors:
¿Quién es esa chica?
Okjol
| Bookporners Reading Recommendations |
Original and submitted posts
| List of Authors on Tumblr |
10 Books That Have Stayed With You |
on Facebook |
Bookish Artists on Tumblr |
Ask |
Submit
August 28, 2014
August 28, 2014
August 28, 2014
"If you cannot read all your books…fondle them—-peer into them, let them fall open where they will, read from the first sentence that arrests the eye, set them back on the shelves with your own hands, arrange them on your own plan so that you at least know where they are. Let them be your friends; let them, at any rate, be your acquaintances."
— Winston Churchill
August 26, 2014
August 26, 2014
fer1972: Mis Libros de Cortázar. Falta los premios, libro que compré después de esta foto…
August 26, 2014
August 25, 2014
I know, perhaps I shouldn't be doing this. But that book is EPIC. 

Tomorrow in the battle think on me, by Javier Márias
August 25, 2014
August 25, 2014
August 24, 2014
"I often hear people say that they read to escape reality, but I believe that what they're really doing is reading to find reason for hope, to find strength. While a bad book leaves readers with a sense of hopelessness and despair, a good novel, through stories of values realized, of wrongs righted, can bring to readers a connection to the wonder of life. A good novel shows how life can and ought to be lived. It not only entertains but energizes and uplifts readers."
— Terry Goodkind