A man's library is a sort of harem. — Ralph Waldo Emerson
I have always imagined that Paradise will be a kind of library. — Jorge Luis Borges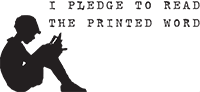 Contributors:
¿Quién es esa chica?
Okjol
Frá Sjó
Ask
Submit
October 30, 2012
(Source: gemini-birthday-song)
October 30, 2012
Roger and Evelyn crack open the ancient tome they found on the skeleton in the walls. The curse of Thorncrest Manor is revealed to them in full!
October 29, 2012
October 26, 2012
I recently read this article:
http://io9.com/5950719/the-strangest-real+life-graves-in-the-world
One of the items on it talked about the grave of Florence Irene Ford who died at the age of ten in 1871. Her parents built a stairway that lead down to the head of her grave where a glass window allowed Florence's grieving mother to look in on her daughter. Apparently the mother would always be there at the grave when there was a thunderstorm because her daughter had been afraid of them. I thought this story was quite intriguing. Not to mention tragic. This picture popped into my head.
October 24, 2012
This is actually somewhat of a remake of an earlier picture I did of Daniel Whitaker. And interestingly enough, it was before Daniel looked like this. Back when he wore glasses and had no head gear. Anyways, it's the premise of him reading a scary book and getting the sneaking suspicion that something much more frightening is behind him. In this case, some Nosferatu kind of character.

October 24, 2012
Harry Potter Text Book Covers
I designed seven book covers as Halloween decorations. But the front of each book is an actual book from the Harry Potter books and movies. 

A sample of the book covers…..

Standard book of Spells Quick quiz..what chapter would you find Alohamora?

The infamous text owned by The Half Blood Prince.

Gillyweed anyone?

Visit my other blog here for more photos (And detailed notes) and the link to the printable PDFs.
(via fuckyeahbookarts)
October 23, 2012
October 23, 2012
Roger finds a skeleton holding a book in the haunted walls of Thorncrest Manor.
October 22, 2012
Roger and Evelyn discover a hidden passageway behind the book case. The air sucks them in, inviting them to descend into the musty and dank darkness. Who knows where it will lead?
October 22, 2012
This is most likely a self portrait of when I was 7 or 8. I had tons of Goosebump books and would just eat those things up. I loved those things. I think my favorite part about them were the covers.  They were kinda like collector's items. My mom made me eventually get rid of them because she thought they were too scary for me when I really just wanted more.