A man's library is a sort of harem. — Ralph Waldo Emerson
I have always imagined that Paradise will be a kind of library. — Jorge Luis Borges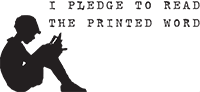 Contributors:
¿Quién es esa chica?
Okjol
| Bookporners Reading Recommendations |
Original and submitted posts
| List of Authors on Tumblr |
Ask
Submit
December 7, 2013
Book sculpture portraits of Mark Twain, Oscar Wilde's The Picture of Dorian Gray and Edgar Allan Poe by Jodi Harvey-Brown.
December 6, 2013
Jodi Harvey-Brown created this book sculpture as the logo for Morphée Joaillerie
November 21, 2013
Different Alice's Adventures in Wonderland and Through the Looking-Glass book sculptures by Jodi Harvey-Brown.
November 21, 2013
Jazz Band Book Sculpture by Jodi Harvey-Brown
November 5, 2013
Constellation, book sculpture by Jodi Harvey-Brown
November 3, 2013
The Wind in the Willows book sculpture by Jodi Harvey-Brown
October 20, 2013
Wizard and Glass Book Sculpture by Jodi Harvey-Brown
October 9, 2013
August 24, 2013
The Fairie Door Book Sculpture by Jodi Harvey-Brown
August 16, 2013
Little Red Riding Hood Book Sculpture by Jodi Harvey-Brown