A man's library is a sort of harem. — Ralph Waldo Emerson
I have always imagined that Paradise would be a kind of library. — Jorge Luis Borges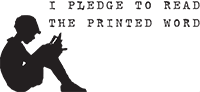 Contributors:
¿Quién es esa chica?
Okjol
| Bookporners Reading Recommendations |
Original and submitted posts
10 Books That Have Stayed With You |
on Facebook |
Bookish Artists on Tumblr |
| List of Authors on Tumblr |
Ask |
Submit
October 1, 2014
The library of Stift Melk by Dominik Gubi
September 30, 2014
mojomojomojomojo:This is a stamp from an ex-library book that I bought in Leeds (England), the book is a 1966 copy of 'The Selected Letters Of Dylan Thomas', it had only been borrowed from the library once!
September 28, 2014
mhplanet: Old books outside the Dog Shop 2:

'A Capful O' Nails' (1896) with WH Smith Subscription Library sticker
September 27, 2014
September 24, 2014
September 21, 2014
September 14, 2014
September 7, 2014
American Literature by Nate Ortiz:

Multiple literature books were left behind after Emerson High School was closed in 2008. Emerson High converted to a visual/performing arts school in the 1980s, and was abandoned due to mold issues and $23 million shortfall which finally caught up with the Gary school district. Emerson VPA was consolidated with Wirt High School which is now called Wirt/Emerson VPA Academy.
September 2, 2014
le storie scritte e le storie da scrivere by Stefania Giannuzzi
September 1, 2014