A man's library is a sort of harem. — Ralph Waldo Emerson
I have always imagined that Paradise would be a kind of library. — Jorge Luis Borges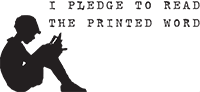 Contributors:
¿Quién es esa chica?
Okjol
| Bookporners Reading Recommendations |
Original and submitted posts
| List of Authors on Tumblr |
10 Books That Have Stayed With You |
on Facebook |
Bookish Artists on Tumblr |
Ask |
Submit
July 30, 2014
July 29, 2014
June 8, 2014
May 7, 2014
tezzer57 on tumblr.
May 3, 2014
March 15, 2014
by Sean Yeh
October 22, 2013
The King's Library, British Library, St Pancras, London by Chris John Beckett 
February 19, 2013
Can we just take time to appreciate the cutest shop I may have found in London!

I found this adorable place in a place just off Carnaby Street called Kingly Court , the area had a few small boutiques and shops and was so empty. Which I don't even know why because all the shops there were so unique and far more appealing than the outside world!

But this was my favourite, the layout, the idea behind it, how it just looked so inviting and comforting. This is why I loved London and always will.
February 7, 2013
January 23, 2013
Lots of villages in the UK have turned red telephone boxes into mini libraries, just take a book and leave one behind.
(Source: vanimore, via bookspresso)