A man's library is a sort of harem. — Ralph Waldo Emerson
I have always imagined that Paradise will be a kind of library. — Jorge Luis Borges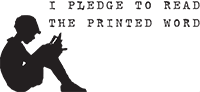 Contributors:
¿Quién es esa chica?
Okjol
Frá Sjó
Ask
Submit
March 15, 2013
November 15, 2012
(Source: readotica)
July 26, 2012

Ficticious Dishes by Dinah Fried.
Alice in Wonderland - Lewis Carrol, The Catcher in the Rye - J. D. Sallinger, The Girl With The Dragon Tattoo - Stieg Larsson, Moby Dick - Herman Melville, Oliver Twist - Charles Dickens.
(via forgottenbones)