A man's library is a sort of harem. — Ralph Waldo Emerson
I have always imagined that Paradise would be a kind of library. — Jorge Luis Borges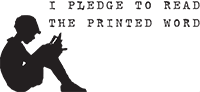 Contributors:
¿Quién es esa chica?
Okjol
| Bookporners Reading Recommendations |
Original and submitted posts
| List of Authors on Tumblr |
10 Books That Have Stayed With You |
on Facebook |
Bookish Artists on Tumblr |
Ask |
Submit
July 26, 2014
Photographer: Alec Dawson
Models: Lucy & Azza
Unedited Fuji x100 photo
(Source: butpriestsdoitallthetime)
July 24, 2014
Max Dupain
(Source: thenoiseinme, via proseandpassion)
July 20, 2014
Reality Project - 27
July 11, 2014
Photographer: Gorynch (link)
(via veryspecialporn)
July 5, 2014
So I get a lot of questions about the books on my desk, if I've read them all, whether they're for school or pleasure, etc. Here are some of my favorites, including Life of Pi, Lolita, The Girl with the Dragon Tattoo, Alice's Adventures in Wonderland, 1984, The Bell Jar, Eat Pray Love, and many more! 
Reblogging to give credit to the model even when she deactivated her tumblr
(via fit-and-furious)
July 4, 2014
Photographer: Alec Dawson

© Alec Dawson
July 2, 2014
by jamigreenfield:

"Dan thought of love as defined by books, cobwebbed and hidden from view by the past. Too bad a love like that didn't actually exist. In the twentieth century one had to fake it." 
― Dennis Cooper
June 30, 2014
(via veryspecialporn)
June 24, 2014
This was Angel's concept, lately we've been trying to brainstorm
how to incorporate different ways of photographing our relationship and each other. 
We'll hopefully be starting to add more artsy photographs into our collection. 
Hers & His - Elizabeth Rose Thompson
(via effys-photos)
June 22, 2014
Reality Project - 27