A man's library is a sort of harem. — Ralph Waldo Emerson
I have always imagined that Paradise will be a kind of library. — Jorge Luis Borges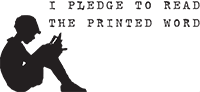 Contributors:
¿Quién es esa chica?
Okjol
Frá Sjó
Ask
Submit
April 26, 2013
(Source: incomoditatesufleteasca92)
March 6, 2013
Look! I'm signing them…
March 1, 2013
"What I say is, a town isn't a town without a bookstore. It may call itself a town, but unless it's got a bookstore it knows it's not fooling a soul."
— Neil Gaiman, American Gods (via excessivebookshelf)
(via thinkthereforedangerous)
February 25, 2013
(Source: heartsandtongues)
February 12, 2013
First Look! The cover to the US edition, which will be illustrated by the amazing Skottie Young and published in September. 

(More details about this incredibly silly book here.)
You can follow Skottie Young on tumblr (=
January 27, 2013
December 31, 2012
"May your coming year be filled with magic and dreams and good madness. I hope you read some fine books and kiss someone who thinks you're wonderful, and don't forget to make some art — write or draw or build or sing or live as only you can. And I hope, somewhere in the next year, you surprise yourself."
— Neil Gaiman
December 30, 2012
December 22, 2012
"Don't ever apologize to an author for buying something in paperback, or taking it out from a library (that's what they're there for. Use your library). Don't apologize to this author for buying books second hand, or getting them from bookcrossing or borrowing a friend's copy. What's important to me is that people read the books and enjoy them, and that, at some point in there, the book was bought by someone. And that people who like things, tell other people. The most important thing is that people read."
— Neil Gaiman (via laesenbog)
December 14, 2012
American Gods #9
tragicallyglamorous submitted: