A man's library is a sort of harem. — Ralph Waldo Emerson
I have always imagined that Paradise will be a kind of library. — Jorge Luis Borges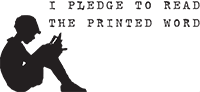 Contributors:
¿Quién es esa chica?
Okjol
Frá Sjó
Ask
Submit
May 7, 2013
January 6, 2013
samsarat:

Errata Corrige, 2012; libri antichi e non, inchiostro, chiodi, legno, cm 130x110

© Ekaterina Panikanova

via Z2O Galleria / Sara Zanin
(Source: samsarat)
January 1, 2013
December 31, 2012
December 30, 2012
The Great Composer Book Sculpture by Jodi Harvey-Browm
Music and books come to life with this book sculpture. Made from "The Lives of the Great Composers" by Schonberg, our piano man sits to play his masterpiece.
December 3, 2012
(Source: between-letters)
November 30, 2012
Tom Sawyer Book Sculpture by Jodi Harvey-Brown
Tom Sawyer and Huckelberry Finn set sail in this book sculpture. The sculpture is made from a 1946 publication of "The Adventures of Tom Sawyer". Tom and Huck sit on a raft constructed of the books pages as they float down the Mississippi. Both figures are illustrations from the book that have been hand colored.
November 22, 2012
November 19, 2012
Master Humphrey's Clock. by Rose Ann Mary K
The clock ends where the story "Master Humphrey's Clock" begins, so you can still read it.