A man's library is a sort of harem. — Ralph Waldo Emerson
I have always imagined that Paradise will be a kind of library. — Jorge Luis Borges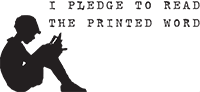 Contributors:
¿Quién es esa chica?
Okjol
| Bookporners Reading Recommendations |
Original and submitted posts
| List of Authors on Tumblr |
10 Books That Have Stayed With You |
Ask |
Submit
December 19, 2013
November 18, 2013
June 23, 2013
February 8, 2013
Antique Jules Verne Illustrated Books (x)
February 1, 2013
January 19, 2013
(Source: contrariwiser)
January 18, 2013
Karl May: Winnetou I. 1951 edition originally owned by my mother, but I read this one (and 30+ other books by the author) many times as a child. Excuses: 1) this is part of the bedrock of Germany's romantic soul.  2) as KM essentially converted the content of an encyclopaedia  into dramatic plots (he hadn't seen the places he wrote about), one could actually learn lots of things about the real world from the books. 3) we didn't have Harry Potter at the time.
January 10, 2013
January 9, 2013
(Source: contrariwiser)
January 7, 2013
(Source: literallyelle)