A man's library is a sort of harem. — Ralph Waldo Emerson
I have always imagined that Paradise would be a kind of library. — Jorge Luis Borges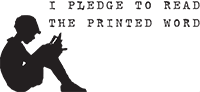 Contributors:
¿Quién es esa chica?
Okjol
| Bookporners Reading Recommendations |
Original and submitted posts
| List of Authors on Tumblr |
10 Books That Have Stayed With You |
on Facebook |
Bookish Artists on Tumblr |
Ask |
Submit
July 25, 2014
naviwing: Yet another one that I'm parting with! The History of the Caliph Vathek by William Beckford.
July 24, 2014
June 1, 2014
May 30, 2014
Hello fuckyeahmobydick ;)
May 28, 2014
English Book-Plates Ancient and Modern by Egerton Castle 1894 by William Creswell
May 25, 2014
April 25, 2014
March 6, 2014
July 25, 2013
July 18, 2013
(Source: teh-nyaonyao)