A man's library is a sort of harem. — Ralph Waldo Emerson
I have always imagined that Paradise will be a kind of library. — Jorge Luis Borges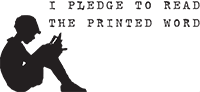 Contributors:
¿Quién es esa chica?
Okjol
| Bookporners Reading Recommendations |
Original and submitted posts
| List of Authors on Tumblr |
10 Books That Have Stayed With You |
Ask |
Submit
March 6, 2014
July 25, 2013
July 18, 2013
(Source: teh-nyaonyao)
June 29, 2013
Manners for Men by Mrs Humphry "Madge" of "Truth" by contrariwiser
March 17, 2013
March 17, 2013
February 16, 2013
January 31, 2013
The time has long gone by when it was necessary to say that the "members of the weaker sex" are capable of courage no less ennobling, and of the bravery no less remarkable that that which stands to the credit of men throughout the ages. That there are brave women, no less than there are heroic men, is an accepted fact, and indeed an acceptable truth. 

Nor has the world ever lacked for them: their deeds have enriched history and their example has been a stimulating influence of inestimable power to heroic effort. We are, however, the poorer in this, that we know little of their heroism, even less of the heroines.Out faces are for the most part meagre, or at best obscured by irrelevant details.

Girls' Realm Of Stories - John F.Shaw & Co. Ltd

Probably one of my favourite books in my little collection - inscribed to Alma from Hector Proude, Melbourne, September 25, 1915. 

Also, probably the most expensive second-hand (or third or fourth) book I have ever bought ($60 AUD) but when I saw it, I just had to have it. It made an interesting read too, even if I did have to hold it in an awkward fashion so as not to damage it!  
January 22, 2013
gaudeamus igitur on Flickr.
January 19, 2013