A man's library is a sort of harem. — Ralph Waldo Emerson
I have always imagined that Paradise will be a kind of library. — Jorge Luis Borges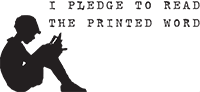 Contributors:
¿Quién es esa chica?
Okjol
Frá Sjó
Ask
Submit
April 11, 2013
by Nheihi
April 9, 2013
Lutherstadt Wittenberg Casa de Lutero by Rafael Gómez.
March 30, 2013
by Rare-Patent
March 29, 2013
March 19, 2013
A pride and joy: 

My antique china cabinet full of antique, rare, collectible, and signed books. It includes a gift given to me years ago, one of the best, possibly the best, I've ever received. A copy of a novel by my favorite author, Anais Nin, inscribed by the author herself.  
(Source: justanotherbodyblogger)
March 13, 2013
(Source: market-trawlin)
March 12, 2013
(Source: amelodyinyourname, via janeaustenland)
March 3, 2013
1899 gem from powell's bookstore in Portland. 
February 24, 2013
(Source: market-trawlin)