A man's library is a sort of harem. — Ralph Waldo Emerson
I have always imagined that Paradise would be a kind of library. — Jorge Luis Borges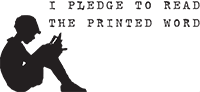 Contributors:
¿Quién es esa chica?
Okjol
| Bookporners Reading Recommendations |
Original and submitted posts
| List of Authors on Tumblr |
10 Books That Have Stayed With You |
on Facebook |
Bookish Artists on Tumblr |
Ask |
Submit
October 1, 2014
The library of Stift Melk by Dominik Gubi
September 24, 2014
September 1, 2014
August 19, 2014
Biblioteca Universitaria Nazionale, Torino, Italy 

by Stefania Giannuzzi
August 11, 2014
La caverne aux livres is a secondhand bookshop in Auvers-sur-Oise (30km to the North of Paris). The entrance of the bookshop is an ancient railway hangar, but from there you'll quickly find yourself in an old postal train whose cars have been reconverted into giant bookshelves.

Text and photographs by Alexandre Duret-Lutz
July 21, 2014
July 9, 2014
June 30, 2014
In the city of Puebla, México, there is an old and very important library: La Biblioteca Palafoxiana (something like 'Palafoxian' Library would be the literal translation, noting that in Spanish biblioteca is where the books are for public read but not for sale as in a librería).

It would be completely useless trying to describe the bunch of feelings you get while entering the Biblioteca Palafoxiana room. The air is filled with the smell of cedar and old books, huge lines of thousands books' spines on each side of the room, a XVIII century altarpiece at the end of the room, under the arched ceilings, furniture from different eras still —in use—… all that history and knowledge stored on those three stories with about forty thousand volumes.

Is considered the first public library in the continent.

Read the complete post. En español.

Photographs and information by Beco (Alberto Alcocer)

Website | Flickr | Instagram | Pinterest | Twitter | Tumblr

* Another post by Beco: Gertrudis Bocanegra Public Library.
June 22, 2014
Mother Ship Of Books (Birmingham Library) by Paul Miller
June 21, 2014
Dusty Tomes, part of the library in Cardiff Castle by Owen McGann