A man's library is a sort of harem. — Ralph Waldo Emerson
I have always imagined that Paradise will be a kind of library. — Jorge Luis Borges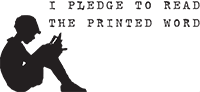 Contributors:
¿Quién es esa chica?
Okjol
| Bookporners Reading Recommendations |
Original and submitted posts
| List of Authors on Tumblr |
10 Books That Have Stayed With You |
Ask |
Submit
March 10, 2014
Book with Wings sculpture by Anselm Kiefer photographed by Mike Fiddleman
March 4, 2014
Let Down Your Hair

Book Sculpture by Emma Taylor | fromwithinabook on tumblr.

25W x 19D x 24H cm
Main book: The Paper Palace
Base books: Rapunzel by Ludwig Finckh (German copy) & Andersen's Fairy Tales
February 21, 2014
Itinerant performance by Chiara Trevisan of micro readings and conversations for one listener at the time. One bicycle, two seats, one cart full of books, three ideal itineraries that include some of the books of the Giralibro di San Salvario. For one listener at the time, original catalogs are available from which one of the pages selected by the Reader can be chosen.

Words, emotions, fragments of text for a singular taste, in every sense.

Thanks to journeytoixtlan for the translation!
February 21, 2014
Don Quijote by Salvador Furió for Lladró.
February 19, 2014
Coriandoli's Bookstore from Michael Ende's The Neverending Story by Mauro Mazzara
February 13, 2014
'Wildflowers and their Wonderful Ways'

Book Sculpture by Emma Taylor | fromwithinabook on tumblr.

Check the set here
February 6, 2014
January 30, 2014
The Dead Hand Used Bookstore
a comic by Amelia Davis
Click the link to read the comic and enjoy the amazing illustrations of Amelia Davis.

January 30, 2014
by Andrew Ferez
January 25, 2014
oldbooklover: first issue of the french art magazine verve, december 1937, with a litho cover by matisse, edited by teriade (straits eleftheriadis, 1897-1983) 

teriade was a super artist groupie of some sort. arrived in paris from greece in 1915 intending to study law, he befriended many artists including matisse, picasso, miro, man ray, maillol, chagall, etc. the verve is the product of his friendship with these artist. it was published quarterly from 1937 to 1960. its most famous issue, of course, is the 1947 september issue of matisse jazz suite, which is a limited edition of 250 copies.