A man's library is a sort of harem. — Ralph Waldo Emerson
I have always imagined that Paradise will be a kind of library. — Jorge Luis Borges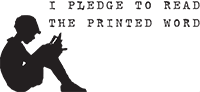 Contributors:
¿Quién es esa chica?
Okjol
| Bookporners Reading Recommendations |
Original and submitted posts
| List of Authors on Tumblr |
Ask
Submit
December 7, 2013
Book sculpture portraits of Mark Twain, Oscar Wilde's The Picture of Dorian Gray and Edgar Allan Poe by Jodi Harvey-Brown.
December 6, 2013
Jodi Harvey-Brown created this book sculpture as the logo for Morphée Joaillerie
December 2, 2013
'Black Beauty' book sculpture by Emma Taylor

From Within a Book on Tumblr
December 1, 2013
November 30, 2013
La Lettrice by Juana Romani
November 22, 2013
Reading with teacup by Miles Williams Mathis.
November 21, 2013
Different Alice's Adventures in Wonderland and Through the Looking-Glass book sculptures by Jodi Harvey-Brown.
November 21, 2013
Jazz Band Book Sculpture by Jodi Harvey-Brown
November 5, 2013
Constellation, book sculpture by Jodi Harvey-Brown
November 3, 2013
The Wind in the Willows book sculpture by Jodi Harvey-Brown