A man's library is a sort of harem. — Ralph Waldo Emerson
I have always imagined that Paradise will be a kind of library. — Jorge Luis Borges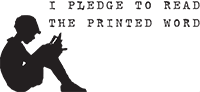 Contributors:
¿Quién es esa chica?
Okjol
| Bookporners Reading Recommendations |
Original and submitted posts
| List of Authors on Tumblr |
Ask
Submit
November 28, 2013
Where Would Poe Go? travel book display by Enoch Pratt Free Library 
November 18, 2013
The site dorislessing.org run by Jan Hanford offers a great way to explore Doris Lessing's works:
Image source: 1, 2, 3, 4 and quote.
August 26, 2013
Happy Birthday, Julio Cortázar!
April 1, 2013
"But isn't it true that an author can write only about himself?"
— Milan Kundera
January 6, 2013
Agatha Christie
December 26, 2012
December 26, 2012
"There are only three things to be done with a woman. You can love her, suffer for her, or turn her into literature."
— Henry Miller
December 26, 2012
December 26, 2012
Happy Birthday, Henry Miller!
December 25, 2012
"What really knocks me out is a book that, when you're all done reading it, you wish the author that wrote it was a terrific friend of yours and you could call him up on the phone whenever you felt like it. That doesn't happen much, though."
— J. D. Salinger - The Catcher in the Rye