A man's library is a sort of harem. — Ralph Waldo Emerson
I have always imagined that Paradise would be a kind of library. — Jorge Luis Borges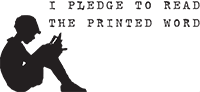 Contributors:
¿Quién es esa chica?
Okjol
| Bookporners Reading Recommendations |
Original and submitted posts
| List of Authors on Tumblr |
10 Books That Have Stayed With You |
on Facebook |
Bookish Artists on Tumblr |
Ask |
Submit
October 9, 2013
October 3, 2013
September 14, 2013
Henri Cartier-Bresson The Decisive Moment, with a paper cutout cover by Matisse 

via oldbooklover
August 7, 2013
'Swan Song' by Emma Taylor

From Within a Book on Tumblr
July 22, 2013
April 11, 2013
March 2, 2013
Peter Pan Book Sculpture by Jodi Harvey-Brown
February 7, 2013
February 2, 2013
Two old Oz books by Frank Baum. These are pricier as books 'cause they're a great old series, so I only got 2 ($20-25 a piece). But I get to use the art from the book itself, also saving most of illustrations that the giftee can frame as art.. almost like a bunch of gifts in one. I made these back in November, liked the way they turned out. This is the formula I follow, with the only extra step that I create an extra inside cover for the secret compartment. 
January 4, 2013
(Source: havealittledreamonme)