A man's library is a sort of harem. — Ralph Waldo Emerson
I have always imagined that Paradise will be a kind of library. — Jorge Luis Borges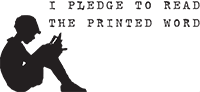 Contributors:
¿Quién es esa chica?
Okjol
| Bookporners Reading Recommendations |
Original and submitted posts
| List of Authors on Tumblr |
Ask
Submit
December 8, 2013
Fairy Tale by Will Merzlak
December 7, 2013
Book sculpture portraits of Mark Twain, Oscar Wilde's The Picture of Dorian Gray and Edgar Allan Poe by Jodi Harvey-Brown.
December 7, 2013
Victorian Portrait by Fiction Chick
December 6, 2013
The Book of Days by waveystar
December 6, 2013
Hi there! I'm fer1972. You maybe heard about me at least once… I wanted to share with you my Edgar Allan Poe books. I can proudly say I've got everything he wrote in his lifetime (in spanish, I'm from Argentina) plus ten biographies. I'll be happy if you post this pic one day. Thank you! Fernando
Thank you for sharing this amazing collection with us, Fernando!
Saludos del Bookporn Team!
December 6, 2013
Jodi Harvey-Brown created this book sculpture as the logo for Morphée Joaillerie
December 5, 2013
December 5, 2013
essajetticks: One of my many shelves, with my tea in a broken blue cup
December 5, 2013
December 5, 2013
The children section of Cerritos Millenium Library