A man's library is a sort of harem. — Ralph Waldo Emerson
I have always imagined that Paradise will be a kind of library. — Jorge Luis Borges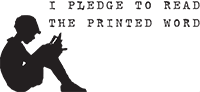 Contributors:
¿Quién es esa chica?
Okjol
| Bookporners Reading Recommendations |
Original and submitted posts
| List of Authors on Tumblr |
10 Books That Have Stayed With You |
Ask |
Submit
April 14, 2014
by Sean Yeh
April 13, 2014
almostwalrus: Graphic Novel Nook in my bookshelf
April 13, 2014
April 13, 2014
April 13, 2014
Livraria Lello, Porto by Volker Hendrich
April 13, 2014
Ten (or so) more books that have stayed with me:

1. Spirit, by Gwyneth Jones
2. Nothing Human, by Nancy Kress
3. The Earthsea Quartet, by Ursula Le Guin
4. The Secret Books of Venus, by Tanith Lee (Faces Under Water; Saint Fire; A Bed of Earth; Venus Preserved)
5. Living Next Door to the God of Love, by Justina Robson
6. The Alchemy of Stone, by Ekaterina Sedia
7. The Innamorati, by Midori Snyder
8. Raising the Stones, by Sheri Tepper
9. A Dirge for Prester John, by Catherynne M. Valente (The Folded World; The Habitation of the Blessed)
10. Mechanique, by Genevieve Valentine
April 12, 2014
To finally get into the game on one of our favorite internet trends:

Ten Books That Have Stayed With Me, from Penguin Classics Editorial Director Elda Rotor (no particular order):

Willa Cather - My Antonia

Leslie Marmon Silko - Ceremony

The Penguin Book of Romantic Poetry

Rainer Maria Rilke - Letters to a Young Poet

Walt Whitman - Leaves of Grass (1855 First Edition)

John Steinbeck - The Grapes of Wrath

Herman Hesse - Siddhartha

Keith Haring - Journals

William Shakespeare - Sonnets

S. E. Hinton - The Outsiders
April 12, 2014
10 books that have stayed with me

NAKED CIVIL SERVANT - my favourite queer autobiography. FEMALE EUNUCH - essential reading in the 70s - a manifesto of women's lib. 1984 - comment not required. FAMOUS LAST WORDS - my favourite Findley novel. Complex, exciting, accessible. GOOD TIMES/BAD TIMES - my introduction to the funny, sad world of James Kirkwood. (I've read it 3 or 4 times.) PORTRAIT OF A MARRIAGE - a bestseller in early 70s. Bisexual aristocracy, Bloomsbury, open marriage, Edwardian and onward epochs - what's not to love? INTERVIEW WITH THE VAMPIRE -I read it the month it debuted and was knocked out. GONE WITH THE WIND - rousing entertainment, that's all. DANCER FROM THE DANCE - for me, it's the best "gay" pre-AIDS novel. I didn't live in New York, and I wasn't as "hot" as the protagonist Malone, but I did come out in the mid-70s and could relate to the story. (I've read this one at least four times.) WORLD ACCORDING TO GARP - a singular achievement. I remain a big fan of Irving.
April 12, 2014
The Rhode Island Library Association presented their Tattooed Librarians of the Ocean State 2014 calendar (that's now sold out).

"Libraries are unique as they simultaneously foster the preservation of histories and traditions, while fighting censorship and fostering cutting-edge learning environments. Likewise, tattoos can also represent the preservation of history and resistance of the norm. The twelve librarians and library workers featured in this calendar represent just a few of the many working professionals who are proud of their career, their ink, and the stories they tell."

submitted by Fer1972.

Now Bookporn wants to know how many librarians are here on tumblr! Share your library portraits/selfies with us!
April 12, 2014
by jayxxbe