A man's library is a sort of harem. — Ralph Waldo Emerson
I have always imagined that Paradise will be a kind of library. — Jorge Luis Borges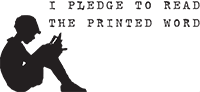 Contributors:
¿Quién es esa chica?
Okjol
| Bookporners Reading Recommendations |
Original and submitted posts
| List of Authors on Tumblr |
10 Books That Have Stayed With You |
Ask |
Submit
July 27, 2014
by Sean Yeh
July 20, 2014
nhornby: Favorite Bookstore, Heartwood Books, Charlottesville, Va, 2014
July 18, 2014
Another nook at Grey Matter Books Amherst MA

Photo Jeff Frazier

 "A room without books is like a body without a soul." ~ Marcus Tullius Cicero

Submitted by artbeautymoto.
July 17, 2014
July 5, 2014
Photographs of before and after of Scotland's largest secondhand bookshop: Leakey's Bookshop and Café.

Leakey's Bookshop was established in 1979 and has been housed for the last 19 years in the old Gaelic Church (1793). It is Scotland's largest secondhand bookshop with 100,000 selected volumes.
July 4, 2014
"So many books, so little time." ~ Frank Zappa


artbeautymoto: One of the reading nooks at Grey Matter Books, my favorite book store in Hadley Massachusetts.

Photo by Jeff Frazier www.jefffrazier.com
July 2, 2014
Atlantis Books

is an independent bookshop on the island of Santorini, Greece, founded in 2004 by a group of friends from Cyprus, England, and the United States.
June 29, 2014
The New Yorker asked cartoonist Bob Eckstein to walk around New York City and draw his favorite bookstores.