A man's library is a sort of harem. — Ralph Waldo Emerson
I have always imagined that Paradise will be a kind of library. — Jorge Luis Borges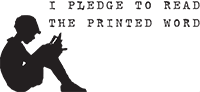 Contributors:
¿Quién es esa chica?
Okjol
Frá Sjó
Ask
Submit
March 20, 2013
(Source: debajodelcajon)
January 15, 2013
Tintin - Le secret de la licorne. Not the Spielberg version. Battered copy undated but must be from early 60s judging by other Tintin titles mentioned on the back cover.
January 4, 2013
It is here, it is mine. I am pleased.

Keaton Henson - Gloaming
January 3, 2013
The graphic novel version of Kafka's "The Trial".
December 29, 2012
Appropriate.
(Source: this-lame-url)
December 19, 2012
Just got the new @JoeKellyMOA graphic novel for my cross-country flight on Friday! Can't wait!