A man's library is a sort of harem. — Ralph Waldo Emerson
I have always imagined that Paradise would be a kind of library. — Jorge Luis Borges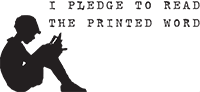 Contributors:
¿Quién es esa chica?
Okjol
| Bookporners Reading Recommendations |
Original and submitted posts
| List of Authors on Tumblr |
10 Books That Have Stayed With You |
on Facebook |
Bookish Artists on Tumblr |
Ask |
Submit
September 1, 2014
August 30, 2014
August 28, 2014
"If you cannot read all your books…fondle them—-peer into them, let them fall open where they will, read from the first sentence that arrests the eye, set them back on the shelves with your own hands, arrange them on your own plan so that you at least know where they are. Let them be your friends; let them, at any rate, be your acquaintances."
— Winston Churchill
August 26, 2014
fer1972: Mis Libros de Cortázar. Falta los premios, libro que compré después de esta foto…
August 22, 2014
August 19, 2014
Biblioteca Universitaria Nazionale, Torino, Italy 

by Stefania Giannuzzi
August 18, 2014
August 13, 2014
July 30, 2014
mmsenterprise: I loved the decor inside of Earl of Sandwich @ Downtown Disney, Anaheim, CA.