A man's library is a sort of harem. — Ralph Waldo Emerson
I have always imagined that Paradise would be a kind of library. — Jorge Luis Borges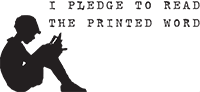 Contributors:
¿Quién es esa chica?
Okjol
| Bookporners Reading Recommendations |
Original and submitted posts
| List of Authors on Tumblr |
10 Books That Have Stayed With You |
on Facebook |
Bookish Artists on Tumblr |
Ask |
Submit
September 28, 2014
mhplanet: Old books outside the Dog Shop 2:

'A Capful O' Nails' (1896) with WH Smith Subscription Library sticker
September 27, 2014
September 24, 2014
September 21, 2014
September 14, 2014
September 7, 2014
American Literature by Nate Ortiz:

Multiple literature books were left behind after Emerson High School was closed in 2008. Emerson High converted to a visual/performing arts school in the 1980s, and was abandoned due to mold issues and $23 million shortfall which finally caught up with the Gary school district. Emerson VPA was consolidated with Wirt High School which is now called Wirt/Emerson VPA Academy.
September 2, 2014
le storie scritte e le storie da scrivere by Stefania Giannuzzi
September 1, 2014
August 30, 2014
August 28, 2014
"If you cannot read all your books…fondle them—-peer into them, let them fall open where they will, read from the first sentence that arrests the eye, set them back on the shelves with your own hands, arrange them on your own plan so that you at least know where they are. Let them be your friends; let them, at any rate, be your acquaintances."
— Winston Churchill