A man's library is a sort of harem. — Ralph Waldo Emerson
I have always imagined that Paradise would be a kind of library. — Jorge Luis Borges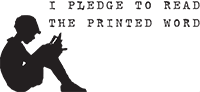 Contributors:
¿Quién es esa chica?
Okjol
| Bookporners Reading Recommendations |
Original and submitted posts
| List of Authors on Tumblr |
10 Books That Have Stayed With You |
on Facebook |
Bookish Artists on Tumblr |
Ask |
Submit
September 14, 2014
September 11, 2014
"A truly good book teaches me better than to read it. I must soon lay it down, and commence living on its hint. What I began by reading, I must finish by acting."
— Henry David Thoreau
September 10, 2014
Something About Peonies

is a new YA fiction novel written by up and coming young author

Ellie Christene

. 119,362 words and 316 pages long, it tells the story of Cat Riddle, a not-so-typical teenage girl who goes through a pretty typical experience. 16-year-old Cat Riddle certainly isn't your typical teenager…
Ellie Christene talks a bit about what inspired her to write this novel:
In all honesty, I don't remember what inspired me to write Something About Peonies. I remember exactly when I came up with specific ideas for the book, but not the overall idea. I remember coming up with the main character's moms, and I kind of remember thinking about the book on a car ride, but that's it. The main character is Catherine (Cat) Riddle, who starts off as 16 in the beginning of the book and is 17 at the end. She deals with both Asperger's and Tourette's syndromes, as well as gay moms. So the whole book is about her being not normal but managing to fall in love, which is a very normal thing to do.

Something About Peonies by Ellie Christene, author on tumblr (everythingelsewasjustbackground).
September 10, 2014
September 7, 2014
Spineless Classics - A complete book on a poster.

Imagine a whole book on a single sheet. A bold art print on which, up close, you can read the full and complete text of your favourite classic work, right from "It was the best of times" to "a far, far greater thing".
September 3, 2014
Rebel Souls (Da Capo Press) is the first book ever written about an incredibly influential artists' circle that hung out at Pfaff's saloon in NYC during the the late 1850s and early 1860s. Centered around Walt Whitman, the group also included Artemus Ward, trailblazing stand-up comic, friend of Twain, favorite of Lincoln; Fitz Hugh Ludlow, psychedelic explorer and best-selling author of The Hasheesh Eater; and the brilliant brazen Adah Isaacs Menken, who attained international celebrity for her risqué stage act.
Properly considered America's first Bohemians, this colorful group led a transition from art as a genteel profession to art as a soul-deep calling, centered on honesty and risk-taking. They were the originators, the pioneers who set in motion an American tradition of rebel art that extends all the way to present-day provocateurs like Lena Dunham and Louis CK.

Rebel Souls: Walt Whitman and America's First Bohemians by Justin Martin, author on Tumblr ( rebel-souls-book).

Official website, Indie Bound, Amazon, Barnes & Noble, Goodreads, Twitter, Facebook.
September 1, 2014
Submitting this to various book-themed blogs I know. Tab for a Cause is a Chrome extension (supported by John Green, by the way) that awards you a "heart" every time you open a new tab. You can then donate hearts to your choice of a handful of causes. Which is awesome enough. But this week, they are also donating to Room to Read for each person who joins! If you see this, please consider joining!

If you wanna use my recruitment code, use this url instead. http://tabforacause.org/?r=11041971&c=8 That gives me 250 extra hearts to donate, which is about 3-4 days worth. So that would be extra awesome of you.
August 31, 2014
"I have always been a reader; I have read at every stage of my life, and there has never been a time when reading was not my greatest joy. And yet I cannot pretend that the reading I have done in my adult years matches in its impact on my soul the reading I did as a child. I still believe in stories. I still forget myself when I am in the middle of a good book. Yet it is not the same. Books are, for me, it must be said, the most important thing; what I cannot forget is that there was a time when they were at once more banal and more essential than that. When I was a child, books were everything. And so there is in me, always, a nostalgic yearning for the lost pleasure of books. It is not a yearning that one ever expects to be fulfilled."
— Diane Setterfield, The Thirteenth Tale.
August 28, 2014
August 28, 2014
"If you cannot read all your books…fondle them—-peer into them, let them fall open where they will, read from the first sentence that arrests the eye, set them back on the shelves with your own hands, arrange them on your own plan so that you at least know where they are. Let them be your friends; let them, at any rate, be your acquaintances."
— Winston Churchill