A man's library is a sort of harem. — Ralph Waldo Emerson
I have always imagined that Paradise will be a kind of library. — Jorge Luis Borges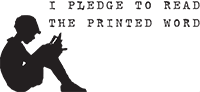 Contributors:
¿Quién es esa chica?
Okjol
| Bookporners Reading Recommendations |
Original and submitted posts
| List of Authors on Tumblr |
10 Books That Have Stayed With You |
Ask |
Submit
January 27, 2014
January 6, 2014
"He liked the mere act of reading, the magic of turning scratches on a page into words inside his head."
— John Green - An Abundance of Katherines
April 11, 2013
January 14, 2013
Books are magical!
(Source: brenda-oliva)
January 8, 2013
January 4, 2013
Wonderland : The Storyteller by Kirsty Mitchell.
December 31, 2012
"May your coming year be filled with magic and dreams and good madness. I hope you read some fine books and kiss someone who thinks you're wonderful, and don't forget to make some art — write or draw or build or sing or live as only you can. And I hope, somewhere in the next year, you surprise yourself."
— Neil Gaiman
December 26, 2012
December 26, 2012
Wonderland : Once Upon a Time by Kirsty Mitchell.
December 19, 2012
Wonderland : A ForgottenTale by Kirsty Mitchell.