A man's library is a sort of harem. — Ralph Waldo Emerson
I have always imagined that Paradise will be a kind of library. — Jorge Luis Borges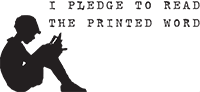 Contributors:
¿Quién es esa chica?
Okjol
| Bookporners Reading Recommendations |
Original and submitted posts
| List of Authors on Tumblr |
Ask
Submit
November 24, 2013
(Source: questcequecestqueca)
November 22, 2013
Reading with teacup by Miles Williams Mathis.
November 21, 2013
Revisiting the self-portrait.

new from Direct Desire Project (Submitted by Ryan Scott)

beautiful Ryan…thanks for sending!!

The Summer Diary Project.  Follow us on Facebook + Twitter @summer_diary
(via bookpatrol)
October 28, 2013
I find reading/watching stories about true crime fascinating.
(via nudereadingissexy)
October 23, 2013
José Luis Marín: Teresa de Jesús and San Juan de la Cruz.

Mística española.
(via unable-to-lose-this-image)
October 14, 2013
October 10, 2013
Blue couch by Miles Williams Mathis.
October 10, 2013
(Source: iloveitlike)
October 8, 2013
September 25, 2013
Henry Miller's "Plexus". I shot this on film but haven't had it processed yet so this will have to do for now although the nude is on film.