A man's library is a sort of harem. — Ralph Waldo Emerson
I have always imagined that Paradise will be a kind of library. — Jorge Luis Borges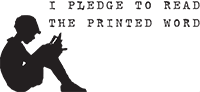 Contributors:
¿Quién es esa chica?
Okjol
| Bookporners Reading Recommendations |
Original and submitted posts
| List of Authors on Tumblr |
Ask
Submit
December 8, 2013
December 8, 2013
Sailing On Sugary Waters by ChikumoX
September 22, 2013
September 18, 2013
August 28, 2013
February 11, 2013
(Source: lostandboundbooks)
February 1, 2013
LOOK WHAT I'VE HAD IN MY FAMILY SINCE 1888 I CAN'T EVEN
(Source: waitingforarthurpendragon)
January 29, 2013
Old Book Smell
auntiespaz has a question for us:
I have a question for all you fellow partakers in bibliopornography. I have an obsession with "old book smell" and I find myself describing the different textures of the smells of all my old books. For example: I have a book of old music from 1944 and its scent is distinctly spicy. Does anyone else do this?
January 26, 2013
"The worst thing about new books is that they keep us from reading the old ones."
— Joseph Joubert
January 24, 2013
The Sweet Smell of Dusty Books…

The most popular scent in perfumer Christopher Brosius's "I Hate Perfume" collection is "In the Library," which smells like old, dusty books. "My work is really about things that really do smell wonderful, but don't have a lot of the properties that commercial perfumes do," he said. NPR's All Things Considered noted that Brosius "blends and bottles all of his scents by hand in his workshops. The process may be labor-intensive, but it allows him to create singular scents that can't be mass-produced."
(Source: vintageanchorbooks)