A man's library is a sort of harem. — Ralph Waldo Emerson
I have always imagined that Paradise will be a kind of library. — Jorge Luis Borges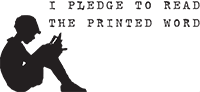 Contributors:
¿Quién es esa chica?
Okjol
| Bookporners Reading Recommendations |
Original and submitted posts
| List of Authors on Tumblr |
10 Books That Have Stayed With You |
Ask |
Submit
February 23, 2014
Leer en la intimidad de la noche.

Foto: naturarezamuerta | Rafa Ordóñez,1999
February 22, 2014
Chinua Achebe photographed by Eliot Elisofon. 1959

Here's an interesting article by Raoul J. Granqvist about the meanings behind these portraits.
February 19, 2014
by Amandaaa
February 18, 2014
February 16, 2014
February 16, 2014
February 16, 2014
February 14, 2014
February 14, 2014
by Sean Yeh