A man's library is a sort of harem. — Ralph Waldo Emerson
I have always imagined that Paradise will be a kind of library. — Jorge Luis Borges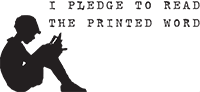 Contributors:
¿Quién es esa chica?
Okjol
| Bookporners Reading Recommendations |
Original and submitted posts
| List of Authors on Tumblr |
10 Books That Have Stayed With You |
Ask |
Submit
March 11, 2014
March 9, 2014
Dickens is a vampire by Raquel Aparicio
March 8, 2014
March 7, 2014
trecedarko: 10 books that have stayed with you

1 · Don Quijote de la Mancha, por Miguel de Cervantes

2 · La Odisea, por Homero

3 · La Ilíada, por Homero

4 · El Corán

5 · Crimen y Castigo, por Fiódor Dostoievsky

6 · Así Habló Zaratustra, por Friedrich Nietzsche

7 · Mientras Agonizo, por William Faulkner

8 · La Isla, por Aldous Huxley

9 · El Viejo y el Mar, por Ernest Hemingway

10 · La Metamorfosis (y otros relatos), por Franz Kafka

11 · Pedro Páramo / El Llano en Llamas, por Juan Rulfo
March 7, 2014
blesoing: Brazilian bookworms.
March 7, 2014
March 7, 2014
roccondilrinon: 10 books that have stayed with me. I'm living overseas now and don't have all of them physically with me. I tend to read fiction as e-books.

Non-fiction (pictured):

Harry G. Frankfurt, On Bullshit.


Jane Jacobs, Cities and the Wealth of Nations.

Paul Brickhill, The Dam Busters.

John Armstrong, In Search of Civilization: Remaking a Tarnished Idea.

Robert H. Frank, The Darwin Economy: Liberty, Competition, and the Common Good.

Fiction (not pictured):

J.R.R. Tolkien, The Lord of the Rings.

Lawrence Leonard, The Horn of Mortal Danger.

Joseph Conrad, Heart of Darkness.

Victor Hugo, Les Misérables.

James P. Hogan, Inherit the Stars.
March 6, 2014
Martine Franck reading, by Henri Cartier-Bresson.

submitted by les-sept-couleurs