A man's library is a sort of harem. — Ralph Waldo Emerson
I have always imagined that Paradise will be a kind of library. — Jorge Luis Borges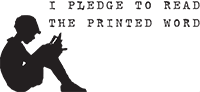 Contributors:
¿Quién es esa chica?
Okjol
| Bookporners Reading Recommendations |
Original and submitted posts
| List of Authors on Tumblr |
10 Books That Have Stayed With You |
Ask |
Submit
March 10, 2014
Book with Wings sculpture by Anselm Kiefer photographed by Mike Fiddleman
March 4, 2014
Let Down Your Hair

Book Sculpture by Emma Taylor | fromwithinabook on tumblr.

25W x 19D x 24H cm
Main book: The Paper Palace
Base books: Rapunzel by Ludwig Finckh (German copy) & Andersen's Fairy Tales
February 21, 2014
Don Quijote by Salvador Furió for Lladró.
February 6, 2014
January 23, 2014
Vineyard book sculpture by Jodi Harvey-Brown
January 16, 2014
Sailing Home book sculpture by Jodi Harvey-Brown
January 3, 2014
Minas Tirith book sculpture by Jodi Harvey-Brown
January 2, 2014
Pandora's Box book sculpture by Jodi Harvey-Brown
December 28, 2013
The Little Mermaid book sculpture by Jodi Harvey-Brown
December 15, 2013
Parisian Bridge book sculpture by Jodi Harvey-Brown