A man's library is a sort of harem. — Ralph Waldo Emerson
I have always imagined that Paradise would be a kind of library. — Jorge Luis Borges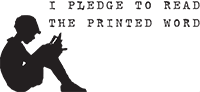 Contributors:
¿Quién es esa chica?
Okjol
| Bookporners Reading Recommendations |
Original and submitted posts
| List of Authors on Tumblr |
10 Books That Have Stayed With You |
on Facebook |
Bookish Artists on Tumblr |
Ask |
Submit
September 18, 2014
Mary Poppins book sculpture by Malena Valcárcel
September 12, 2014
Fahrenheit 451 book sculpture by Jodi Harvey-Brow
September 9, 2014
Bookin' sculpture by Terry Allen in the main entrance of Holland Library, WSU.
August 23, 2014
Great Comfort book sculpture by Malena Valcarcel
July 14, 2014
Tree of Love Book Sculpture by Malena Valcárcel
July 8, 2014
Photographs and text by Chrisdonia.
One day in March, staff at the Scottish Poetry Library came across a wonderful creation, left anonymously on a table in the library. Carved from paper, mounted on a book and with a tag addressed to @byleaveswelive – the library's Twitter account – reading:

It started with your name @byleaveswelive and became a tree.… … We know that a library is so much more than a building full of books… a book is so much more than pages full of words.… This is for you in support of libraries, books, words, ideas….. a gesture (poetic maybe?)

Next to the 'poetree' sat a paper egg lined with gold and a scatter of words which, when put together, make "A Trace of Wings" by Edwin Morgan.

Nobody knew where it came from, nor was anyone forthcoming with information in person or online, despite a fair amount of local news coverage.

It looked like this was a one-off, a beautiful and delicate piece of art created by a fan of the Poetry Library. Until, in late June, the National Library of Scotland found themselves the recipient of a similar piece.

A gramophone and a coffin, sculpted from a copy of Ian Rankin's Exit Music, and again deposited anonymously. The tag in this case read:

For @natlibscot – A gift in support of libraries, books, words, ideas….. (& against their exit)

And soon afterwards, the Filmhouse had a pleasant surprise!

This time the sculpture is a complex scene in a paper cinema; punters arrayed on seats watching men and horses coming alive from the screen and charging outwards.

The tag?

For @filmhouse– A gift in support of libraries, books, words, ideas….. and all things *magic*

Amongst the audience is a figure with Ian Rankin's face, clutching a Deuchar's.

In early July the Scottish Storytelling Centre found a dragon nesting in a window.Once again carved from a Rankin novel, they don't know how long it might have been sitting there unnoticed as it's quite well hidden. Perhaps the loveliest tag so far:

For @scotstorycenter – A gift in support of libraries, books, works, ideas….. Once upon a time there was a book and in the book was a nest and in the nest was an egg and in the egg was a dragon and in the dragon was a story…..

28/08/11. Two more appeared at the Edinburgh International Book Festival.

One, addressed to @edbookfest (the Book Festival), was left on one of the signing tables in the Bookshop. 

The tag on this reads:

To @edbookfest 'A gift' This is for you in support of libraries, books, words, ideas…… & festivals xx

It includes a teabag filled with cut out letters, on the tag of which are the words "by leaves we live". The cup on the top has a swirl of words which read " Nothing beats a nice cup of tea (or coffee) and a really good BOOK", and on the 'tray' next to the cupcake it says "except maybe a cake as well".
(to be continued…)
Visit Chrisdonia's flickr album to enjoy his amazing photographs of each book sculpture and its details.
Soon we'll publish the next set of these mysterious sculptures.
June 25, 2014
The Guardians of Argonath book sculpture by Jodi Harvey-Brow
June 6, 2014
AT-AT Walker book sculpture by Jodi Harvey-Brown
June 4, 2014
'A Visit to the Houses of Parliament' 
Book sculpture by Emma Taylor 
From Within a Book (on tumblr)
Donated to St Mungo's homeless charity

Thank you, Emma, for sharing your art with Bookporn! <3
April 21, 2014
The Dark Tower book sculpture by Jodi Harvey-Brown