A man's library is a sort of harem. — Ralph Waldo Emerson
I have always imagined that Paradise will be a kind of library. — Jorge Luis Borges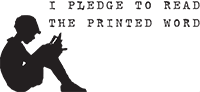 Contributors:
¿Quién es esa chica?
Okjol
Frá Sjó
Ask
Submit
November 26, 2012
November 21, 2012
Let me tell you a funny story…
Years ago, I (QuienEsEsaChica) edited this pin-up illustration to pimp my MySpace page (yes, I'm that old =P). I changed her hair to red, like mine, and her sweater to green to make it more colourful. And I added the text. 
I uploaded it to Glitter Graphics to share it with others. And today I found it here, and of course that made me smile (well, grin, actually).
I'm not an expert in Photoshop, but I think I did a very decent work =P
Thanks to all the people who keep this icon alive on the mysterious internet. 
November 7, 2012
October 4, 2011
(Source: , via effectphase)
September 13, 2011
(Source: voluptasest, via igirlz)
August 29, 2011
Intellect
(via unebellefille-deactivated201207)
August 25, 2011
Vintage ad.
(via hemptemples)
August 24, 2011
(Source: goodbyemnemosyne)
August 22, 2011
(Source: anniesavoy)
August 21, 2011
(Source: lesclassiques)