A man's library is a sort of harem. — Ralph Waldo Emerson
I have always imagined that Paradise would be a kind of library. — Jorge Luis Borges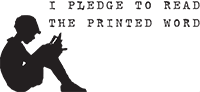 Contributors:
¿Quién es esa chica?
Okjol
| Bookporners Reading Recommendations |
Original and submitted posts
| List of Authors on Tumblr |
10 Books That Have Stayed With You |
on Facebook |
Bookish Artists on Tumblr |
Ask |
Submit
April 5, 2013
Book Stacks by Simon_sees on Flickr.
January 3, 2013
remember to thank all the books you haven't read over the past three years by osiatynska on Flickr.
December 14, 2012
(via myennuis-deactivated20130130)
December 12, 2012
December 11, 2012
Yep. Some books,at random, in the stacks. Appreciate the books!
October 28, 2012
October 11, 2012
"The more that you read, the more things you will know. The more that you learn, the more places you'll go." 

― Dr. Seuss 
October 5, 2012
The Abbey Bookstore by Dave Coombs on Flickr.