A man's library is a sort of harem. — Ralph Waldo Emerson
I have always imagined that Paradise will be a kind of library. — Jorge Luis Borges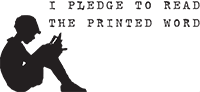 Contributors:
¿Quién es esa chica?
Okjol
| Bookporners Reading Recommendations |
Original and submitted posts
| List of Authors on Tumblr |
10 Books That Have Stayed With You |
Ask |
Submit
April 13, 2014
almostwalrus: Graphic Novel Nook in my bookshelf
April 12, 2014
The Rhode Island Library Association presented their Tattooed Librarians of the Ocean State 2014 calendar (that's now sold out).

"Libraries are unique as they simultaneously foster the preservation of histories and traditions, while fighting censorship and fostering cutting-edge learning environments. Likewise, tattoos can also represent the preservation of history and resistance of the norm. The twelve librarians and library workers featured in this calendar represent just a few of the many working professionals who are proud of their career, their ink, and the stories they tell."

submitted by Fer1972.

Now Bookporn wants to know how many librarians are here on tumblr! Share your library portraits/selfies with us!
April 9, 2014
nhornby: Sick Day…
April 9, 2014
April 7, 2014
lightentersyou: Holiday reading pile.
April 6, 2014
angstasia: for an ebook hoarder that i am keeping paper books must be twice as special so — to to bottom:

les chants de maldoror
cocteau's difficulty of being
the birth of tragedy
fear and loathing in las vegas
extracts of notebooks and diaries of daniil kharms
cortazar's rayuela translated by laure bataillon
the sound and the fury
cocteau's opium
coupland's generation x
collected short stories by milorad pavic
April 4, 2014
la-tortillera: 10 books that have stayed with me, in no particular order:

1. Night by Elie Wiesel

2. The Catcher In The Rye by J.D Salinger

3. Oedipus The King by Sophocles

4. I, Vampire by Michael Romkey

5. Memnoch The Devil by Anne Rice

6. My Life In France by Julia Child

7. The House on Mango Street by Sandra Cisneros

8. Fight Club by Chuck Palahniuk

9. Ratio by Michael Ruhlman

10. The Queen of The Damned by Anne Rice

Felt like getting in on the fun (=
April 1, 2014
quienesesachica: This gorgeous woman is my mom.

The little baby is my big brother.

She passed away last Sunday.

I miss her like crazy. She taught me to love books, she read to me every night when I was little. She had such a tender love for books that each one has flowers or notes in them.

I love you, mi güeris.
March 29, 2014
theclassicreader: 10 Books That Have Stayed With Me:

To Kill A Mockingbird - Harper Lee
1984 - George Orwell 
Lord of the Rings - J.R.R. Tolkien
Brave New World - Aldous Huxley
A Tale of Two Cities - Charles Dickens
The Dharma Bums - Jack Kerouac
On the Road - Jack Kerouac
The Catcher in the Rye - J.D. Salinger
A Portrait of the Artist as a Young Man - James Joyce
Fight Club - Chuck Palahniuk


March 28, 2014
Marilyn Monroe

Photographer: Philippe Halsman, 1952

submitted by les-sept-couleurs