A man's library is a sort of harem. — Ralph Waldo Emerson
I have always imagined that Paradise would be a kind of library. — Jorge Luis Borges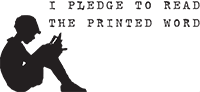 Contributors:
¿Quién es esa chica?
Okjol
| Bookporners Reading Recommendations |
Original and submitted posts
| List of Authors on Tumblr |
10 Books That Have Stayed With You |
on Facebook |
Bookish Artists on Tumblr |
Ask |
Submit
July 30, 2014
February 19, 2014
by Sarolta Bán

NOTE: if you are going to submit other people's work, please provide all the information necessary (name, links, etc.) or we won't publish the submission.
October 20, 2013
May 18, 2013
April 6, 2013
January 24, 2013
January 7, 2013
(Source: two-birds)
January 2, 2013
(Source: remediesforthebibliophile)