A man's library is a sort of harem. — Ralph Waldo Emerson
I have always imagined that Paradise would be a kind of library. — Jorge Luis Borges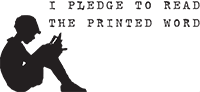 Contributors:
¿Quién es esa chica?
Okjol
| Bookporners Reading Recommendations |
Original and submitted posts
| List of Authors on Tumblr |
10 Books That Have Stayed With You |
on Facebook |
Bookish Artists on Tumblr |
Ask |
Submit
October 16, 2014
September 11, 2014
September 10, 2014
September 7, 2014
oldbooklover: The Europeans by Henri Cartier-Bresson, 1955, with a cover designed by Joan Miró
August 18, 2014
The Three Cat's-Eye Rings: a tale of the pursuit of the Khalifa, etc' via The British Library 
August 5, 2014
The Fellowship of the Ring, J. R. R. Tolkien Vintage 70s Paperback by brykmantra.
August 3, 2014
Image taken from page 230 of 'Lilliput Lyrics

Edited by R. Brimley Johnson. Illustrated by Chas. Robinson' via The British Library.
July 25, 2014
naviwing: Yet another one that I'm parting with! The History of the Caliph Vathek by William Beckford.
July 21, 2014
July 20, 2014
naviwing: I'm thinning out my book collection! These are Pocket University texts from 1925. They're quaint anthologies.