A man's library is a sort of harem. — Ralph Waldo Emerson
I have always imagined that Paradise will be a kind of library. — Jorge Luis Borges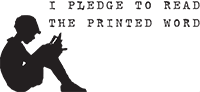 Contributors:
¿Quién es esa chica?
Okjol
Frá Sjó
Ask
Submit
April 24, 2013
April 12, 2013
janusbifrons: Albert Arthur Allen- Nude, from The Boudoir Series, 1929 Oakland, California
April 11, 2013
by Nheihi
April 9, 2013
Lutherstadt Wittenberg Casa de Lutero by Rafael Gómez.
April 4, 2013
Lämmel, Sozialphysik, Kosmos 1925. "Social physics" This book is amazingly relevant today - the author discusses the physical foundations and limitations to human activities, i.e. mainly energy and natural resources. As this was written before oil-based fuels became dominant, it still gives a lot of space to energy resources like solar, wind, and hydro, which we're now interested in again, though for slightly different reasons.



Love the illustrations comparing human energy to energy content of fuels. For instance, a day's work from a man, he says, is equivalent to the energy released from burning 350g of coal, the little heap on the table. Drastically illustrates why, with all the suffering involved in mining, it is still economical. And the last one shows a water fall and the number of workers needed to supply the equivalent energy.


Also fun to watch the author worrying that 1.7 billion people might be a bit too much for our planet …

March 31, 2013
Thomas Mann, Tonio Kröger, Fischer 1955 - my dad read this in his last year at high school, apparently.  Love the way the drawing wraps around the book cover. 
March 30, 2013
by Rare-Patent
March 29, 2013
March 21, 2013
As they say, Reading Is Sexy.
1920s Paris, from the vintage erotica archives at DeltaofVenus.com.
March 19, 2013
Edouard Jauffret : Petit Gilbert, Belin 1948. A first reader. Loving the typography and the way they put a space between the syllables to facilitate parsing. And I have no idea how this ended up in my possession.