A man's library is a sort of harem. — Ralph Waldo Emerson
I have always imagined that Paradise will be a kind of library. — Jorge Luis Borges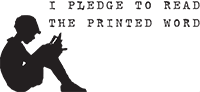 Contributors:
¿Quién es esa chica?
Okjol
| Bookporners Reading Recommendations |
Original and submitted posts
| List of Authors on Tumblr |
10 Books That Have Stayed With You |
Ask |
Submit
February 28, 2014
Arundhati Roy at her residence in New Delhi

(source)
February 22, 2014
Chinua Achebe photographed by Eliot Elisofon. 1959

Here's an interesting article by Raoul J. Granqvist about the meanings behind these portraits.
November 18, 2013
The site dorislessing.org run by Jan Hanford offers a great way to explore Doris Lessing's works:
Image source: 1, 2, 3, 4 and quote.
October 28, 2013
"By now, it is probably very late at night, and you have stayed up to read this book when you should have gone to sleep. If this is the case, then I commend you for falling into my trap. It is a writer's greatest pleasure to hear that someone was kept up until the unholy hours of the morning reading one of his books. It goes back to authors being terrible people who delight in the suffering of others. Plus, we get a kickback from the caffeine industry…"
— Brandon Sanderson - Alcatraz Versus the Evil Librarians
August 26, 2013
Happy Birthday, Julio Cortázar!
April 1, 2013
"But isn't it true that an author can write only about himself?"
— Milan Kundera
January 6, 2013
Agatha Christie
December 26, 2012
December 26, 2012
"There are only three things to be done with a woman. You can love her, suffer for her, or turn her into literature."
— Henry Miller
December 26, 2012